You're no stranger to easy money.
As a Bonus Bagging member, you've already profited from my incredible "zero risk" strategies.
You've seen how easy it is to leverage free money to rake in cash daily through my idiot-proof insider knowledge and advice …
… and you understand just how dead simple it is to make profits regardless of the outcome of any sporting event!

Because while I'm sitting here doing all the hard work, tracking down the best and most profitable bets on a daily basis …
… you guys are sitting back and seeing all the profit – simply by opening your inbox!
But you know, I'm only one guy.
And all this genius only goes so far.
It takes a lot of work to track down the best bonuses every day, and there's a real science to maximising the kind of profits you've come to expect from Bonus Bagging.
You do know that most arbers out there are seeing about 2% returns – 3% tops, don't you?
Nowhere near the kind of profits our average arbs are producing.
And all you have to do is wait for my email to appear in your inbox, and then presto – you're pocketing pure profit!


And you know I can't go around doing that.
But what if I could?
What if you had access to any number of bets any time of the day … and what if there were no limit to the number of bets you could place?
What if you could fire up your computer – any time, day or night – and get access to literally hundreds of arbs in an instant?
Why, it'd be almost as though I was reaching right through your computer – handing you 100% tax-free profit every time you logged in, wouldn't it?
It's a staggering thought – who in their right mind doesn't want profits, 24 hours a day?
All by simply pushing a few buttons and collecting your cash.

Easy just got easier – for you and me both.
Because what I'm offering you today is total access – 24 hours a day, 7 days a week – to the same system I use to generate profits for Bonus Bagging members all day long.
No more waiting around for hours for an arbitrage opportunity. No more waiting on emails every time you want to pocket some cash – and best of all …

Unlike Bonus Bagging, which places limits on the amount of bonuses you can use, my arbitrage software allows you to place unlimited bets in real time!
Just imagine being able to log into the software, any time day or night, and select from hundreds of arbs updated in real time, any time – 24 hours a day!
You can continue collecting a tax-free profit every single day for the rest of your life!
Simply take a few minutes every day to fire up the software, and choose from the many arbitrage bets. Place your bets, and collect your free money.
It's that simple.
Once again, I've done all the work for you.
But this time, I'm actually handing you the keys to my secret vault.


Just walk right in and fill your pockets with cash …
… but please, close the door when you leave!
Here's how it works:
Log into the software. You'll see hundreds of arbs updated in real time. Take your pick!

Open the calculator and enter your stake. My software works everything else out for you.

Place your bets.

Collect your winnings after the match.

Rinse and repeat.
If you can follow those five simple steps, you've just discovered the secret to collecting profits every day, forever and ever.

1 year access to the Bonus Bagging Arbitrage Software. Unlimited bonuses – anytime, day or night. The software works out all the stakes for you. You don't have to lift a finger.

Access to my high quality video training, updated throughout the entire year. I'll show you everything you need to know to beat the system . My training is extremely detailed – You don't have to know a single thing about arbitrage betting to make your first quid. And if you have any questions at all, you'll have access to me personally to help you along.

Full instructions on how to use the program and lightning fast email support from me personally – the guy who invented it. The respected authority on betting . No one else can offer the kind of insight and advice I'm offering my clients, and you'll benefit from my experience every step of the way.

My PDF guide showing the exact steps I used to profit £140.65 in one day of arbing. This guide includes screen shots of bets placed, taken directly from the arb software itself – just to prove that it really does work. There's nothing left to chance. You'll receive a proven blueprint to banking risk-free cash!

My personal 30 day guarantee – use the software to make as much money as you can risk-free for 30 days. If you're not 100% overjoyed with the profits you've made and the support you've received, I'll refund every single penny of your purchase, no questions asked. This is a fool-proof system. It's a proven method that will never get your bookmaker accounts banned. I've been testing it for months, and there's no question about it.
It just works.
So you'd better act now.
Because …


It doesn't take a genius to realise that if I opened the floodgates on this profit monster, it would be game over for the rest of us.
I've spent years developing the expertise and experience that went into developing this software – I'm not about to spill my secrets to the world at large.
And unless you are one of the privileged few that are on the inside when those gates close, this opportunity will be gone for good.
So a week from now, or even six months from now, won't you want to look back on this moment and be thankful that you took action?
By tomorrow night, you could have raked in the kind of cash in one day that takes most arbers three weeks to make – but only if you act right now.
Because if you hesitate, you'll come back to my page in a few days, only to be greeted by a "Closed" sign hanging on the door.
A missed opportunity to get on the inside of something that could have truly changed your life.
You have a choice to make right now!
Listen, the secret to success in life – whether it be in money, love, a career, or anything else – is being tuned in to opportunity.
Recognising those fleeting moments that occur every so often in life, and being prepared to take action …
… It's not magic …
… There's no hidden formula …
… And you can be damned sure luck has nothing to do with it!
When a golden opportunity presents itself, you'd better be ready to jump hard and fast to take action.
Once you figure this out, everything about your life is going to be better.
And I'm telling you right now – as a Bonus Bagging member, this is one of those rare opportunities.
Because within minutes of first logging into the Bonus Bagging Arbitrage software, you'll be banking your first profits.
And tomorrow you'll bank more cash.
And the day after that you'll bank even more cash.
We're talking pure tax-free cash.
It's like printing your own cash on demand.
Are you starting to get the picture?
Good.

When you click "BUY," you'll be given instant access to the arbitrage software for the term of one year.
You'll get instant access to my video tutorials, showing you exactly how to use the software.
You'll be given the exact PDF blueprint showing how I made £140.65 profit in one day.
You'll have instant email support from yours truly, a proven and respected authority in the risk-free betting niche.
And you'll have 30 days to use it completely risk-free. If you aren't delighted with the profits you've made and the support you've received, I'll issue you a complete and instant refund.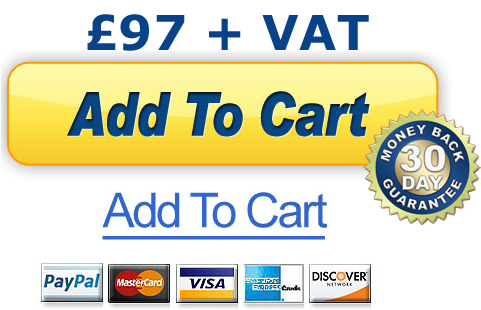 Start making money on demand, right now.
It couldn't be any easier.
If you're ready to get paid – you know what you have to do.
I'll see you inside …

Mike Cruickshank
PS: My reputation depends on your success. That's why I'm offering a money back guarantee – I can confidently offer this because I know, beyond a shadow of a doubt, that it works. Effortlessly.
PPS: Don't say I didn't tell you so – this offer WILL be closed. If you want unlimited access to all the arbs you can handle – the power to print cash on demand – and you want my personal guidance to assist you every step of the way, you need to act right away. My quota could be reached at any time. And you'll be left empty-handed. Act right now, or miss out on this golden opportunity forever. The choice is yours.